Brangsgore New Forest - Roof
We have moved on from fitting the floor at Brangsgore. We have completed one of the 2 methods of pitch roof construction. The 'cut roof' is a traditional method of cuting the timber on site and forming the roof using rafters, jack rafters, ridge boards and purlins.
Main roof is a gable with 2x steels acting as purlins as shown in the picture.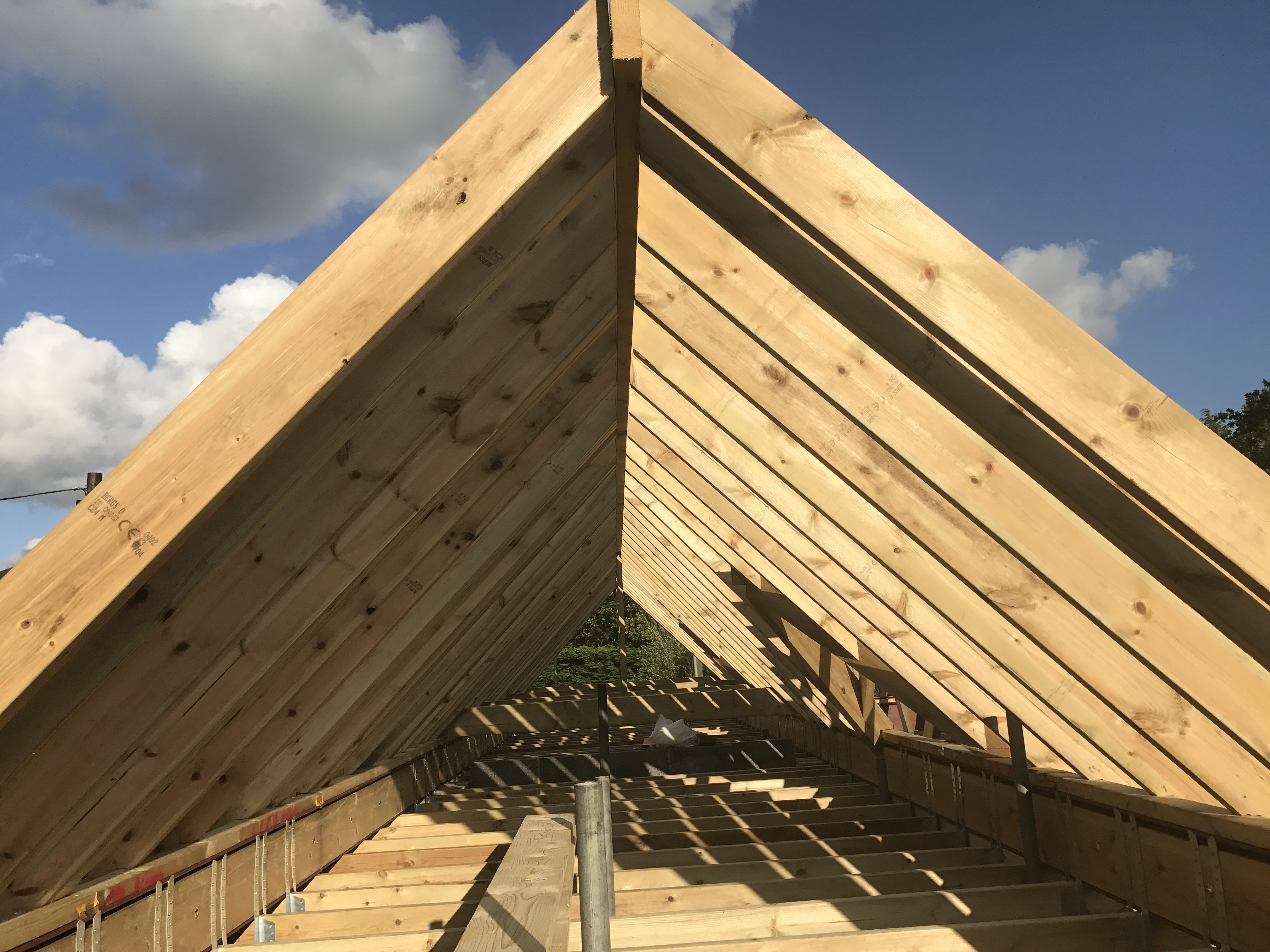 On this main roof we have formed 4 Dormers as seen below.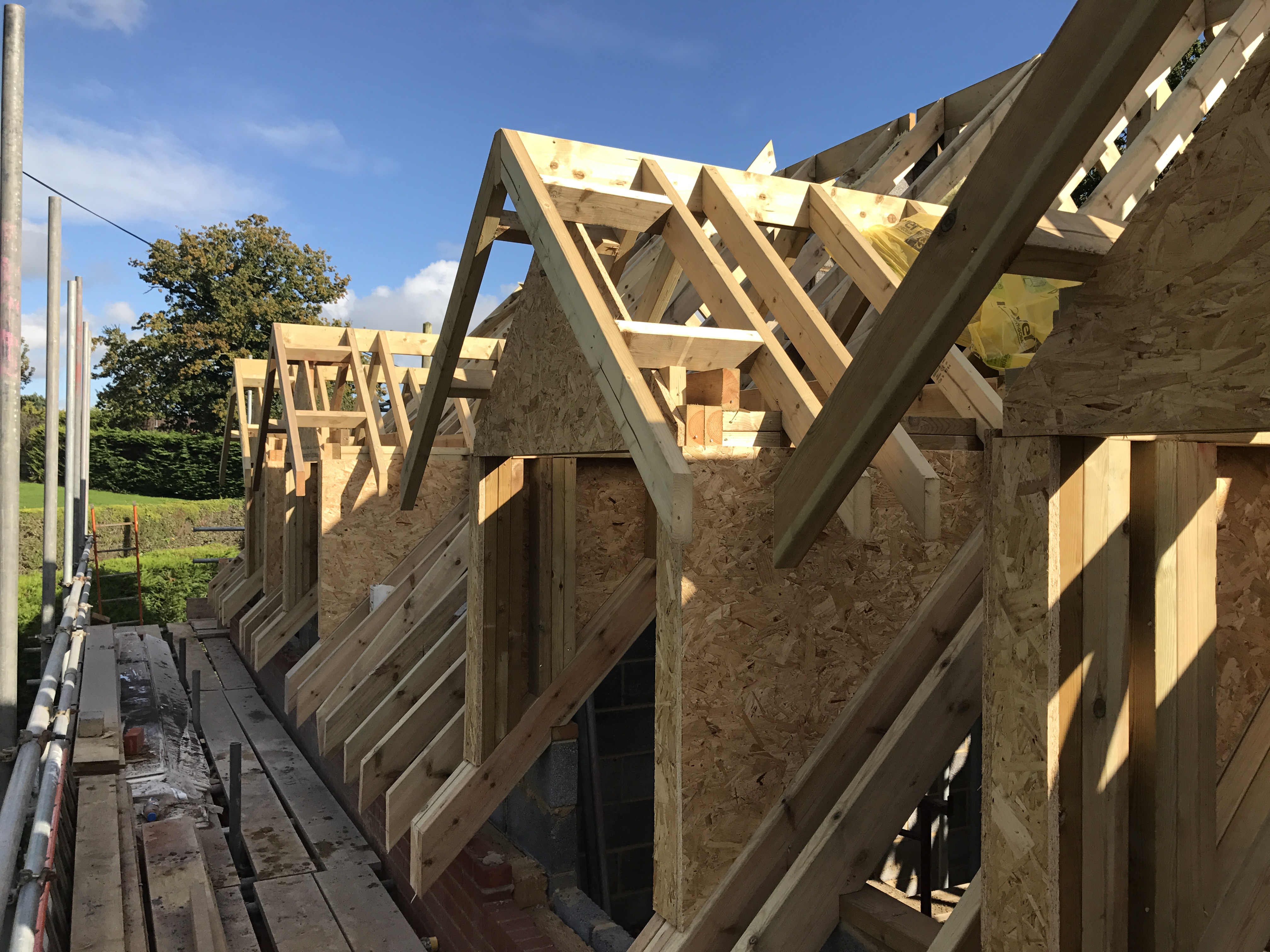 Off the back of the main roof there are a further 2 gables. Valleys formed to connect the junction at 45 degrees.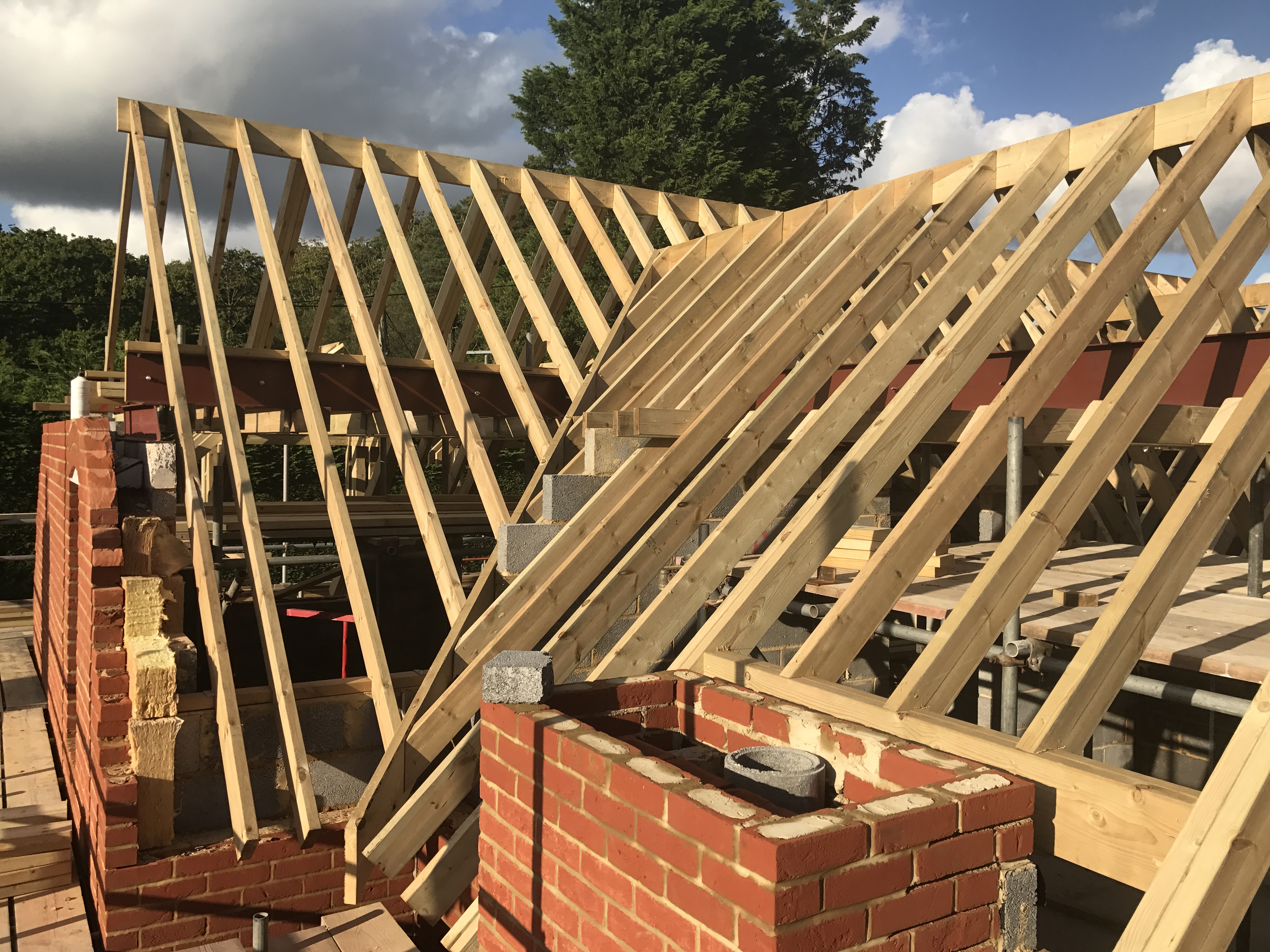 Scaffolding down roof works all complete.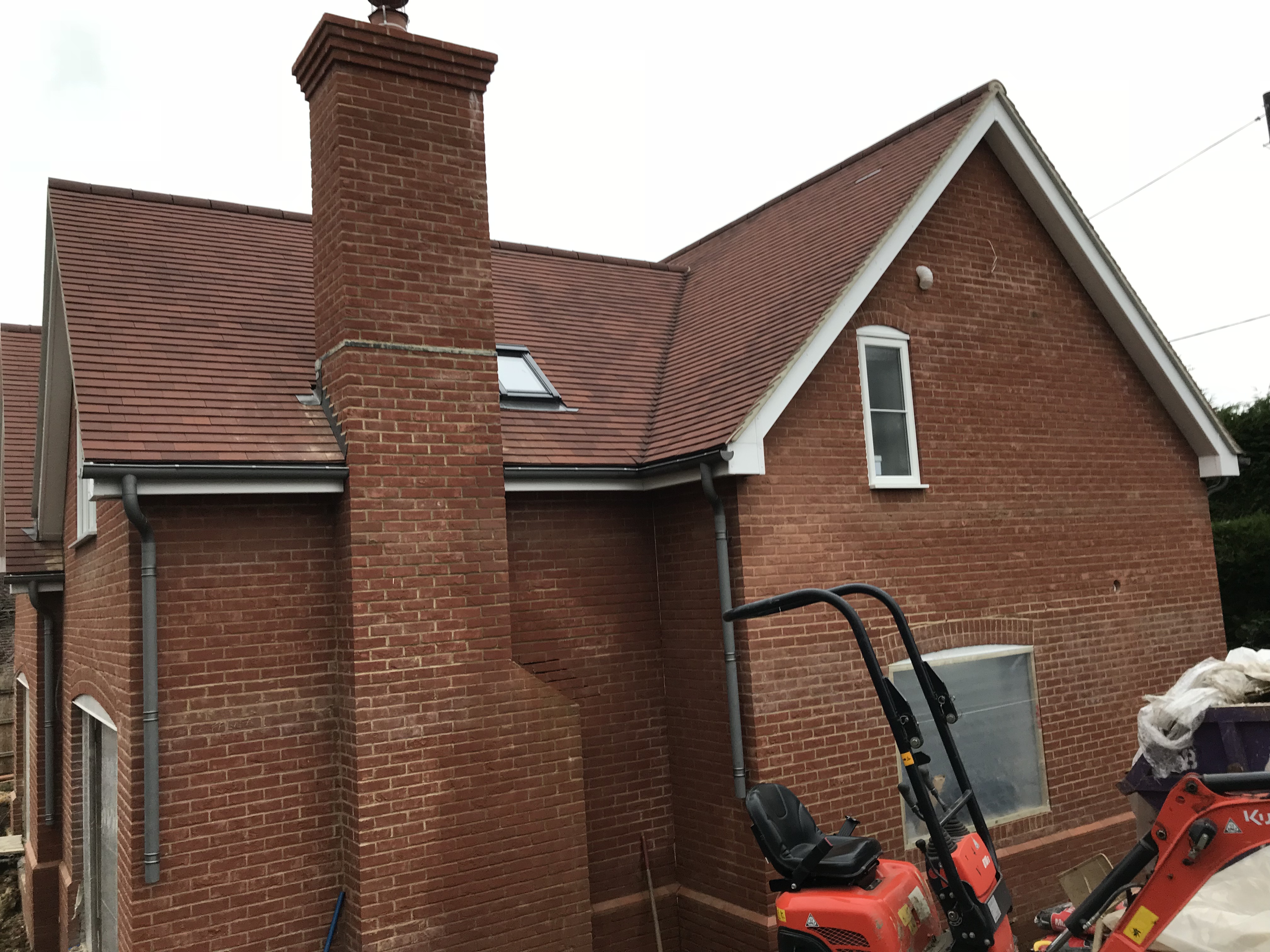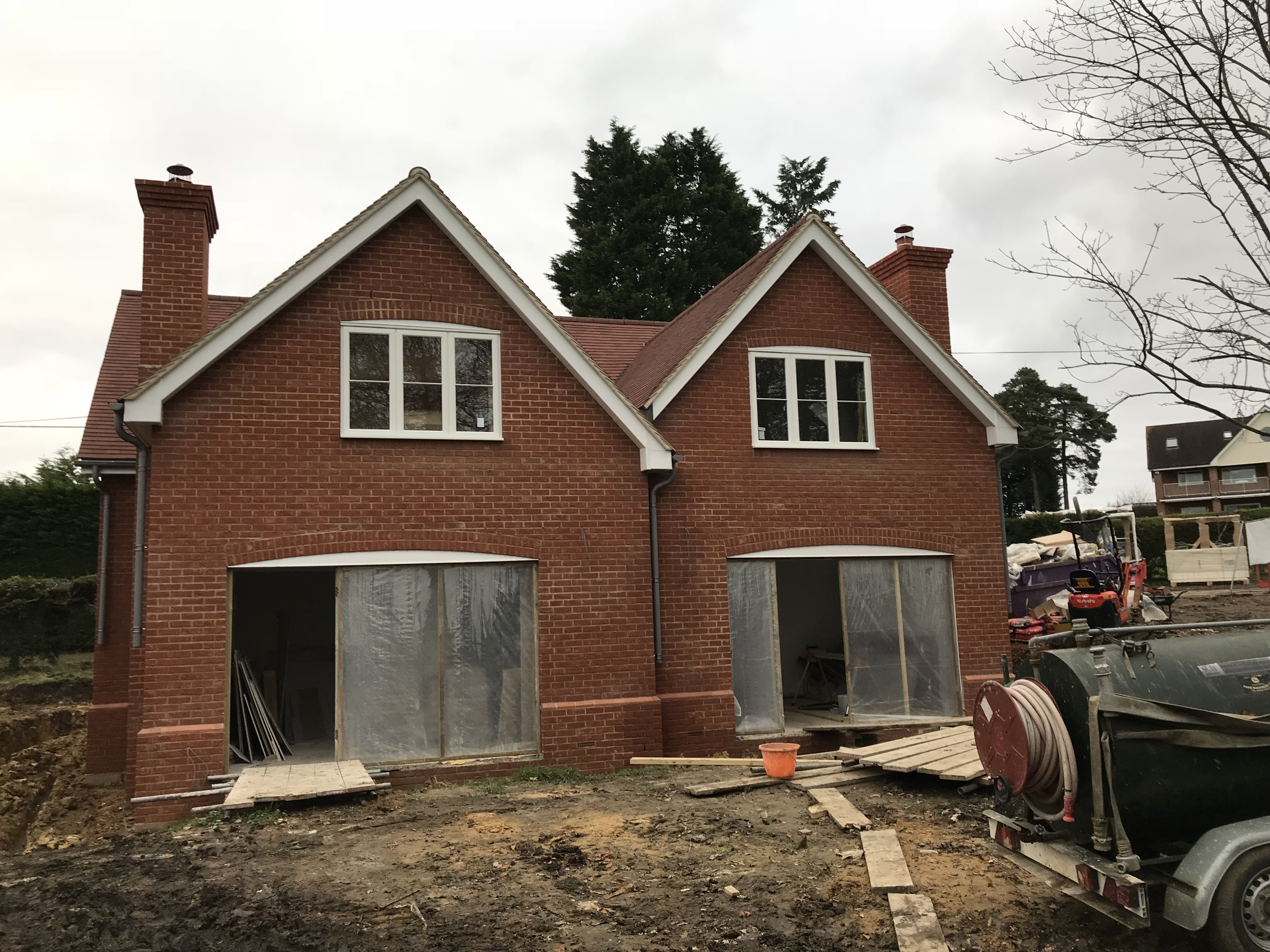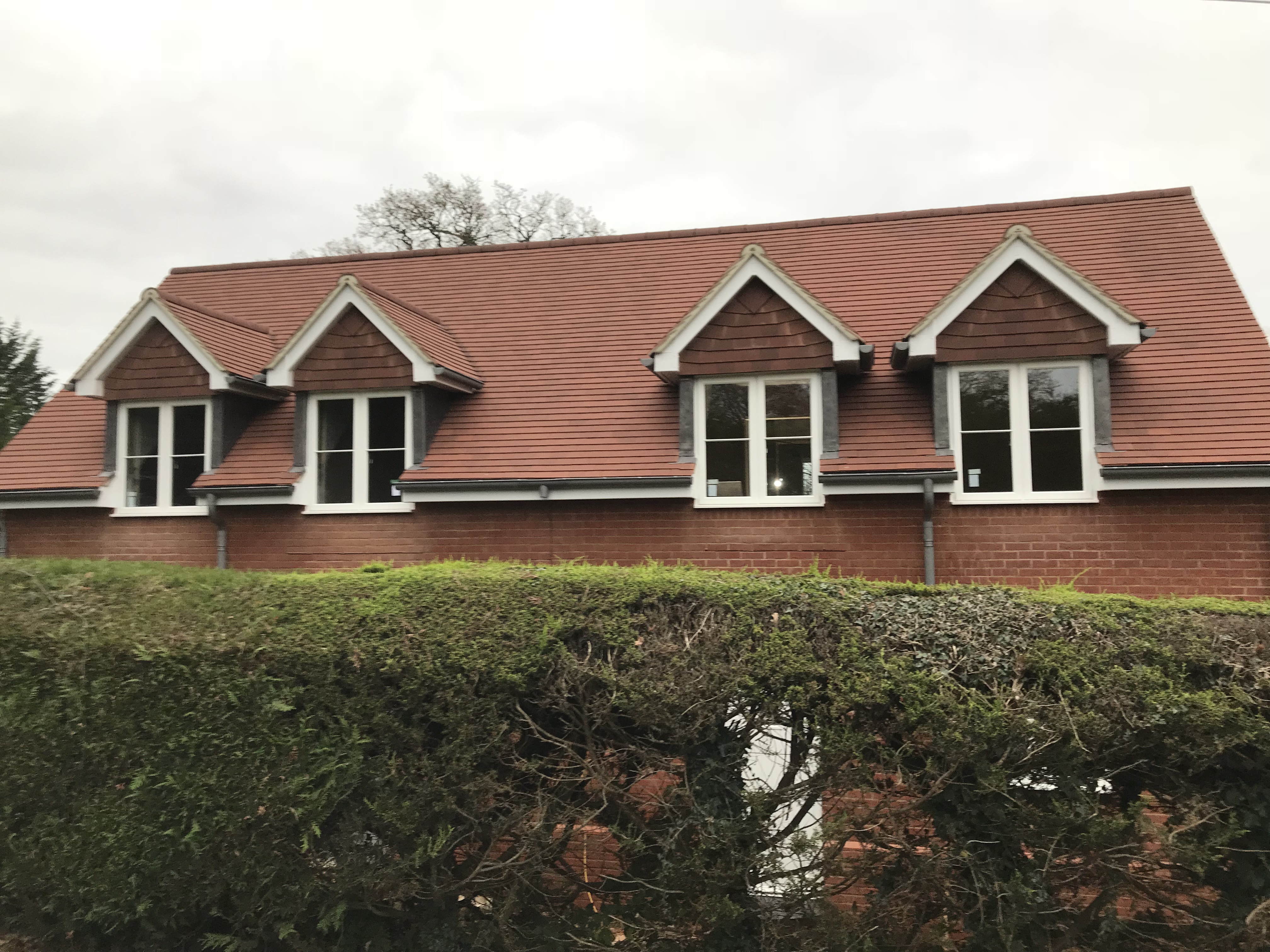 Get In Touch
We offer no obligation consultations and impartial advice, so why not contact us to discuss your plans today!
Call 01202 582 826
Email info@amhcarpentry.co.uk
Get A Quote