Stair installation
At AMH Carpentry we pride ourselves on stair installation.
There is nothing more annoying than a squeak in your stairs. So we go above and beyond to ensure that we limit, as far as practicable, the chance of squeaks as the result of a poor fit.
There are 7 main types of stairs fitted to domestic properties.
Straight
Quarter Turn
Winder - As shown in the images
Half Turn
Spiral
Curved
Ladder
This is a staircase with a winder a difficult staircase to fit if there is limited space. We manufactured this staircase out of solid oak. Open riseres with solid oak construction puts this saircase at the higher end of the market. We can and do manufacture more affordable staircases. Get in contact for your quote.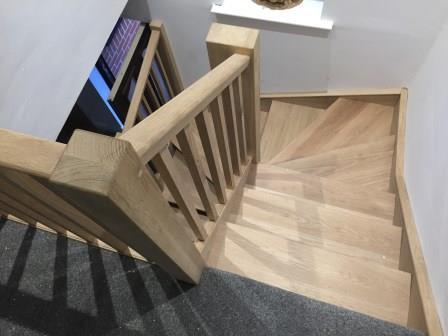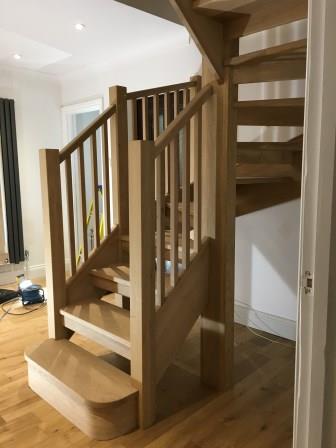 Get In Touch
We offer no obligation consultations and impartial advice, so why not contact us to discuss your plans today!
Call 01202 582 826
Email info@amhcarpentry.co.uk
Get A Quote